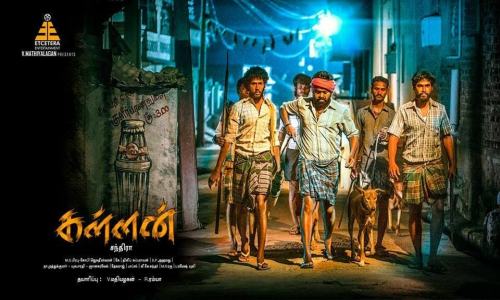 Kallan (Eng: Thief) is a 2022 Indian Tamil-language drama film written and directed by Chandra Thangaraj. Karu Pazhaniappan and Nikita appear in the lead roles.
Based in the 1980s, the film narrates the tale of people who had taken up hunting as their profession and how they change their paths and move into a criminal lane after the government bans hunting. Produced by Madhiazhagan, it was released on 21 January 2022.
Directed by writer-turned-filmmaker Chandra Thangaraj, the film was reported to be based on real-life events which had occurred in a small village in Theni. An erstwhile assistant to directors Ameer and Ram, Chandra stated that it took her nearly four years to find a producer for the film and she finally landed with producer Madhiazhagan after narrating the script to about 50 other producers.
Directed by Chandra Thangaraj
Produced by Madhiazhagan
Starring Karu Pazhaniappan, Nikita, Soundararaja
Cinematography M. S. Prabhu & Gopijegatheeswaran
Music by K
Production Etcetera Entertainment
Release date 18 March 2022
Country India
Language Tamil